Posted on December 10, 2013
Filed Under Education, Homeschool, Language Arts | 1 Comment
There are many ways to approach literary analysis, but the default method is usually writing an analytical essay. There are good reasons for this– writing an analytical essay causes students to think critically, organize thoughts, sequence ideas, and compose an acceptable piece of writing. It's an excellent way to prepare for college writing or a debate team, and it's good for boosting general literacy and understanding.
However, essay writing is not the only tool for studying literature. Students can benefit from the occasional opportunity to approach the great books in a fresh way, so here are a few alternatives to writing a literary analysis:
Create

 illustrations through drawing, painting, collage, or other medium.
Do a chapter-by-chapter summary of a book, with brief sketches that recall the main event of each chapter (as a bonus, you can make your illustrated summary into a mini-book). 
Compile a timeline of events that take place in the story; illustrations optional.
Create a character chart that includes each character's name, the page on which he/she first appeared, and role in the story.
Write a news or feature article based on events in the book. Use correct journalistic format (instructions at the Purdue OWL

).

Summarize the plot of a book in poetry or script for a play.
Create a website and social media presence for your main character.
Sometimes a creative writing assignment can be not only a welcome break in a heavy academic load, but also a way of understanding even more insightfully than usual. Feel free to share your own creative ideas in the comment section below.
---
I'm happy to tell you that the first, second, and third 1857 McGuffey Readers are now available at Everyday Education. Enjoy!
Posted on December 3, 2013
Filed Under News, Uncategorized | 2 Comments
Connie Schenkelberg, my friend and colleague, stepped from this life to the next on Sunday morning (12/1/13), and I will miss her. I first met Connie at an HEAV homeschool conference in the 1990s. Her table was tucked into a corner, and she was selling only one book, Writing a Step Above. I'm a sucker for books about writing, so when she invited me to stop and hear about the book, I did.
The book turned out to be a short, easy-to-use intensive grammar course, and I used it with all four boys, and loved it. I saw Connie at a few conferences after that, but then she disappeared. It wasn't until I was speaking and traveling to other homeschool conferences that I started looking for her book so I could recommend it to others (you wouldn't believe how often people asked about a good grammar resource).
Around 2005 or 2006, I finally tracked her down and cold-called her to ask if Everyday Education could republish her excellent book. Much to my surprise, she was very receptive, and we ended up forging an informal partnership and republishing Writing a Step Above as Grammar Made Easy: Writing a Step Above. When she wrote Spelling Made Easy: The Homonym Way to Better Spelling, we were able to publish that as well.

When she was able, Connie loved to join me at conferences to talk with people about her books. If you were at a Virginia conference between 2006 and 20112, you may have had the delight of being hailed by the kindly lady with the robust laugh. She'd ask about your family with genuine interest, tell you about her books, and share tips about teaching, cooking, and good things to read, too.
Connie shared my love of middle grade fiction, and my favorite of her book recommendations was Richard Peck's A Long Way from Chicago. She also introduced me to "Three Questions," a memorable short story by Leo Tolstoy, which in her honor, formed the foundation for this month's writing lesson at Schoolhouse Teachers.
In recent years, Connie's health has not been good, and she's had to stay closer to home. I haven't seen her for over a year, but we communicated by phone or e-mail. I'm going to miss knowing she's there. I'll miss making room in the booth for her scooter and bowl of candy. I'll miss watching the crowds of kids who stopped by for candy but stayed to talk to the lady with the compelling voice. I'll miss hearing hearing about her trips to visit the stately buffalo she loved. Connie was a dear friend, and I'm glad I knew her.
Connie's life was characterized by a focus on faith, family, and friends. She leaves her husband, Loren, and grown children, Andrea and Andrew, along with their spouses and one granddaughter. You will find details about her memorial service on her Facebook page.
Precious in the sight of the LORD is the death of his saints.
Psalm 116:15
Posted on November 27, 2013
Filed Under Family, Home & Garden, Inspiration, Poetry | 3 Comments
A cold rain falls outside my window, but inside it is warm and cozy, and I am thankful. Not just for the warmth that results from months of wood cutting, splitting, and hauling, but for the love that inspired it all, and for the faith, family, and friends that make life sweet. I am grateful.
It's time to begin cooking, so I'll be brief. If you have read my blog for any length of time, you know that each year I share the same poem, "Gratefulnesse" by George Herbert (1593-1633). Each year it reminds me anew to focus on things that matter. The poet, describing himself as "thy beggar," begins by petitioning God for a grateful heart:
Thou that hast giv'n so much to me,
Give one thing more, a gratefull heart.
See how thy beggar works on thee
By art.
Herbert muses about God's tender, patient reception of our "perpetuall knockings" at His door, and finishes with a touch of humor, reminding God that
"And in no quiet canst thou be,
Till I a thankfull heart obtain
Of thee:
Not thankfull, when it pleaseth me;
As if thy blessings had spare dayes:
But such a heart, whose pulse may be
Thy praise."
Herbert's love for God and understanding of Him as a gentle, patient "Abba, Father" shines through each line. God's children ask "Gift upon gift," yet he "didst allow us all our noise: / Nay, thou hast made a sigh and grone / Thy joyes." Imagine.
You may read the entire poem, plus a bit about the Jean-Francois Millet painting (above) at the Excellence in Literature site.
Here is the link to a 2009 post with an idea for sharing blessings, plus the Cranberry-Orange Relish recipe. This recipe is our family tradition for Thanksgiving, and it's ideal, because it's quick and easy and can be made ahead. So if you were looking for one more thing to add to your table, here it is!
And finally, be sure to check out our Thanksgiving Sale!
"I would maintain that thanks are the highest form of thought,
and that gratitude is happiness doubled by wonder."
–G.K. Chesterton
Posted on October 16, 2013
Filed Under Learning Lifestyle, Reading, Writing | 2 Comments
I have been thinking about fairy tales this week after coming across the bowdlerized (to modify by abridging, simplifying, or distorting in style or content) version that appears on a third grade Common Core reading assignment. In his essay "On Fairy-Stories," J. R. R. Tolkien writes, "The realm of fairy-story is wide and deep and high and filled with many things: all manner of beasts and birds are found there; shoreless seas and stars uncounted; beauty that is an enchantment, and an ever-present peril; both joy and sorrow as sharp as swords."
Although non-fiction is effective for telling facts, fiction shows facts in action. There are two primary ways you can tell truth through fiction. The first is through simple stories such as parables, myths, and fables that easily and obviously illustrate a moral or truth in action. The second is through longer, more sophisticated stories such as those found in novels, plays, and epics. Each has its place in the world of fiction, but I have come to believe that some of the most powerful stories are short–pithy parables, wise fables, simple folk tales, and imaginative fairy stories.
When Christ told the parable of the seed-sower who sowed in various places, he told a story his audience could visualize. Can you imagine that any of them left with the desire to be anything less than the good soil that would produce a bountiful crop? In a similar way, Aesop's fables illustrate the folly or wisdom of human behavior in such an effective way that many of the morals drawn from them are used as metaphors in everyday life. We can encourage ingenuity by reminding our children of the crow and the pitcher, or discourage greediness by reminding them of the dog in the manger.
Fairy tales are often seen as either too dark or too frivolous, but they tell the truth in a very special way. As G. K. Chesterton wrote in his essay "The Red Angel," "fairy tales do not give the child the idea of the evil or the ugly; that is in the child already, because it is in the world already . . . What fairy tales give the child is his first clear idea of the possible defeat of bogey. The baby has known the dragon intimately ever since he had an imagination. What the fairy tale provides for him is a St. George to kill the dragon." To deprive a child of fairy tales or present him with a butchered version such as the Peter and Patty story from the Common Core is to not only dull his taste for good literature, but also rob him of the assurance that one day he too may slay the dragon.
More on this topic:
"On Fairy Stories "by J. R. R. Tolkien
"The Red Angel" by G. K. Chesterton
"On Three Ways of Writing for Children" by C. S. Lewis
"Hansel and Gretel and Courage and the Defeat of Evil" at The Wine Dark Sea
Posted on September 17, 2013
Filed Under Grammar, Language Arts, Teaching Writing | Leave a Comment
I'm not sure why, but I've recently been seeing a rash of misused peaks. I have a feeling that these things spread like smallpox, and are just as deadly to clarity and enjoyment of the written word. Here for your enjoyment is a mini poster that might help keep them straight. Feel free to share!
P. S. I know that learning homonyms isn't always easy, but there are things that can help. Spelling Made Easy is an ungraded two-year, puzzle-based spelling program based entirely on homonyms, and the Excellence in Literature Handbook for Writers has a substantial list of Frequently Misused Words (pages 267-277). I hope they're helpful!
Posted on August 27, 2013
Filed Under Family, Homeschool | 1 Comment
No matter what curriculum you use, homeschooling is a deeply personalized journey. What it looks like and how it feels will be based on each family's unique blend of talents, interests, knowledge, skills, learning styles, and personality types. Moms who are just getting started and looking for the "right way" to homeschool sometimes feel a bit frustrated trying to figure out what to do and how to do it. Is there a good way to figure out the best options for your family?
First, you need to know that there is not one single right way to homeschool. If someone tries to tell you there is, you're welcome to smile politely, respond noncommittally, and ESCAPE! Although it can be fun and interesting to research the options and go to conferences with your peers, I would recommend that you also talk to homeschool moms whose students have graduated. The more you can talk with, the better, as it helps to gain a variety of perspectives. Here are three questions to begin with:
What is the most delightful memory you have of homeschooling?
What was the worst mistake you made when homeschooling?
What do you wish you had known while you were homeschooling?
These three questions can be the start of a great conversation, and help guide you toward things that matter, rather than toward the latest curriculum fad. If you find an older woman who shares your values,  the conversation could even become the start of a deeper mentoring relationship. I think you'll find that answers to these questions will vary, but there will be common threads that will help you grow in discernment.
If you want to seek counsel from graduated homeschool moms, here are a few things to consider:
Look for a mom who loved learning and enjoyed the homeschool journey, NOT someone who did not understand the value of education or regarded it as a tedious chore. Attitudes are contagious and can be discouraging.
Learn from moms who won't tell you to do what they did, but will help you figure out what is right for your family.
Talk to women who homeschooled through hard times, and learn from their stories.
Learn from mommas whose children seem comfortable and happy in her presence.
Spend time with women who encourage and uplift you, rather than those who leave you feeling discouraged or discontented.
Talk with moms whose homeschool graduates have something you'd like to see in your own.
Seek out spiritually beautiful older women who model the character traits you would like have at their age.

Wise counsel from older women and trusted friends can help you navigate the homeschool journey with joy. If you don't know others who homeschool locally, you may find wise counsel through the pages of well-chosen books, online support groups, or through other means, so no matter where you are, reach out and ask the things you'd like to know. It could be the beginning of a blessing.
Whoever walks with the wise becomes wise . . .
Proverbs 13:20
Posted on August 13, 2013
Filed Under Teach Literature | Leave a Comment
In last night's webinar with Andrew Pudewa of the Institute for Excellence in Writing, we talked about teaching the great books in the context of the history, literature, art, and music that can illuminate them more fully. In case you missed the webinar, I thought I'd share this article on the same topic.
"The sole substitute for an experience which we have not ourselves lived through is art and literature . . . Literature transmits incontrovertible condensed experience . . . from generation to generation. In this way literature becomes the living memory of a nation." Alexander Solzhenitsyn (from his Nobel lecture)
As Solzhenitsyn points out, literature enlarges our experiences. Pick up a good book, and you are immediately transported into another life. Reading the great books allows us to learn from the greatest minds of all time, and to gain perspective on the ideas that have shaped our culture. Literature is the foundation of a classical education. Why not make great books the foundation of your high school humanities study?
Reading and teaching literature in context is a bit like studying a map before you set out for a walk in a strange city. Context helps you find significant intersections, decipher archaic language, and find a path through old-fashioned rhetoric. Great literature is worth is all the time and attention it takes to understand and enjoy it, so you need to present it in a way that keeps your student from feeling as if he or she is wandering in the dark.
How should great literature be taught?
How should a student approach a complex work such as Shakespeare's King Lear, or Homer's Odyssey? What are the context keys that will unlock their understanding? As I have read, learned, and taught great literature, I've discovered some basic truths:
First, most students will enjoy the great books, as long as they are presented in a way that makes them understandable.

Second, the fastest way to put students to sleep is to do all the work for them, and tell them everything they need to know. They stand a better chance of staying awake and absorbing everything if they do guided research for themselves.

Third, reading and thinking analytically about literature helps students become better thinkers and writers, which translates to success in other subjects.

F

inally, there's nothing better than the moment when a student gets through a long and difficult work, and says, "That's the best book I ever read!"
Present Great Books in Context
When you ask your son or daughter to study the great books, it's important to present them with a road map and the tools for enjoyment. This includes an annotated version of the book, plus audio, and possibly even video versions of the text. You'll need to point your student to study resources that will provide the basics of the literary, artistic, and historical contexts of the book, including poetry, music, and other relevant resources. You can find these things yourself, but if you use Excellence in Literature, context resource links are all included, along with a four-week lesson plan for each book, a Formats and Models chapter that contains instructions and a student-written model for each type of paper, a rubric for evaluating writing, and more.
Most literature studies should begin with a brief overview of the book's table of contents, as well as a bit of background information on the author's life. This will provide enough context to begin reading the work and/or context works. If your student is an auditory or kinestheticlearner, it's perfectly acceptable to listen to an unabridged audio version of the book for the first read-through. By absorbing both the great book and information about the art, music, literature that surround it, students are ready to exercise analytical thinking as they compose essays in response to carefully crafted writing prompts.
Guided Study Ensures Active Learning
This "literature in context" method has the virtue of providing for self-directed learning. Once students understand what it takes to enjoy the great books, and once they have mastered the process, they have the keys that will help them unlock any difficult subject in college. Guided research helps students learn deeply and independently, and encourages use of critical thinking as they evaluate not only elements of the literary work, but also the worldview of the author, and the validity of various resources. Students don't have time to get bored, because they aren't passively listening to long lectures–they are actively engaged in learning!
Literature Study Helps Students Become Better Thinkers and Writers
Literature not only presents deep ideas and encourages critical thinking; it also models excellent writing in many different styles. A student who studies full-length great literature in context has an almost insurmountable advantage in test-taking and vocabulary over a student who doesn't study the great books.
In order to encourage the development of analytical thinking, it's important to provide writing prompts that engage the student at a "why" level. This is not the time for trivia questions, such as "What color was the dress Cosette wore when Marius first saw her?" (Les Miserables by Victor Hugo) This type of question belongs in Trivial Pursuit,® not in a high-school curriculum! Asking questions that relate to the overall theme of the book, motivations of the characters, the author's intent, or the reliability of the narrator will always elicit more thoughtful essays than will trivia questions. The right question prompts higher level critical thinking, which is a skill that will help the student in college and the future.
The Delight of Shared Literary Experience
Beyond the academic benefits of studying literature, there is one more very fundamental reason to read the great books. Solzhenitsyn had it right when he spoke of literature as "living memory." When your student reads and writes about one of the classic literary works of Western civilization, he or she becomes part of a great conversation about ideas that has been carried on, generation after generation.
It doesn't matter who you are or where you live– a ranch in Montana, an apartment in Los Angeles, a cabin in Tennessee, or even a houseboat on the Yangtze River– your family can live with and learn from the greatest literature of the ages. And as you experience great literature in context, I'm sure you'll never get tired of hearing, "That's the best book I ever read!"
---
We've added a new free resource to the Excellence in Literature website! It's a Chart of Literary Periods that I think you'll find useful. I will be the first to admit it is not yet exhaustive–I am likely to add more at some point, but I think it will be helpful as it is now. I hope you enjoy it!
Article by Janice Campbell and (c) 2013 by Everyday Education, LLC. See "Newsletter Editors" tab for reprint information.
Posted on August 7, 2013
Filed Under Education, Inspiration | Leave a Comment
I enjoy TED talks, especially those on education. Here is a playlist of a dozen interesting talks on the nature of schooling and how it could be done better. You'll hear Dr. Ken Robinson's classic talk on how institutional schools kill creativity, and from Sugata Mitra about a fascinating experiment he did in which inner city children in India taught themselves how to use a computer and other complex concepts. Enjoy!
I don't agree with every point or speaker, but there are many ideas here that are well worth considering, as well a few that are real stinkers. Which video is your favorite, and why?
In case you are intrigued by one of the talks, here are a few resources I found by some of these speakers:
The fine print: All links to Amazon are, of course, affiliate links.
Posted on July 30, 2013
Filed Under Homeschool, Inspiration, Organization / Time Management | 3 Comments
Welcome to the July 30, 2013 edition of the Carnival of Homeschooling! I'm delighted you've stopped by, as we have a collection of interesting articles for you. You'll find serious articles on the state of education and leaving a homeschooling legacy, helpful articles on planning and organizing your school year and day, and a few extras on things such as how to whistle, whether homeschoolers can redeem BoxTops for Education, and more. I hope you enjoy the carnival!
Education
Carla at Aquinas Homeschool's Blog offers a strong, effective solution to the academic problems of modern schooling in A Rant About Education in America.
Mrs. White shares experience and wisdom in Building a Strong Work Ethic in our Children at The Legacy of Home. She reminds us that "One of the greatest things we mothers can teach our children, is to wait and to work and to save, and then to spend. But never before the money is earned. . . Never."
In Follow-Through Friday: Our First Week at Simply Convivial: Mystie writes, "We started our new school year this week, with much excitement but not without tears." I loved her idea of having the children post a brief review and comment on GoodReads. It can be very inspiring to a student to be able to express himself in the real world, rather than in a simple book report that only mom sees.
Sophia considers what is and should be the purpose of modern institutional education in What Is Wrong With The School System, posted at Sophia Gubb's Blog.
HappyElfMom offers her take on whether there should be The Right to Go to School? at Homeschool and Etc, saying 'Josh Powell feels he got a substandard homeschool education, and advocates for the right of his younger siblings and other children to enroll in public school against their parents' consent."
Homeschool Legacy
Felice Gerwitz reminds moms to "keep it simple as long as you can," in What Will Your Children Remember? at Ultimate Homeschool Expo, and asks, "As a homeschool mom, leaving a legacy is important. What do you want your children to remember?"
Kathie Morrissey offers two thought-provoking lists in Looking back as a Homeschooling Parent posted at The Character Corner & Courtship Connection.
In Over the Moon with Joy, Kimmie shares a simple little reminder parents can share with their children in Raising Godly Sons and Daughters.
Planning and Organization
In R is for Restructure (Homeschool Planning for Middle School) posted at Ben and Me, Marcy Crabtree admits, "I'm not a planner. I'm pretty sure I have established that in the past. But at some point, I need to buck my natural tendencies and realize that Ben needs for me to do this for his good. Homeschool planning is something I must do, whether I want to or not."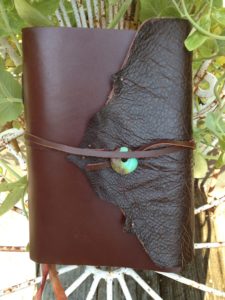 Janice Campbell shares How to Create a Custom Planner at Doing What Matters, remarking that "Although I do most of my work on the computer, I've used paper-based planners ever since I was in middle school. I prefer to plan during contemplative time away from the computer, and I'm old-fashioned enough to like having my productive life neatly contained between covers." This post offers instructions for creating a leather planner with easily interchangeable inserts.
What is Educational Fair Use? You'll find detailed, accurate information on doing the right thing at the Copyright for Homeschoolers site. Our children learn daily from our level of respect for the law and ethical conduct toward the small publishers of homeschool curriculum.
You will find useful ideas in Victoria Porraz's post on How to Use a 70-page Spiral Notebook in Class posted at The English Teacher Files. Although this article is written for classroom teachers to "explain how to reduce the number of papers for the high school English teacher," the idea of using a spiral notebook for each class can be useful even in homeschools until middle and high school when students should begin typing most of their work. CAVEAT: Although a classroom teacher may check only for completion, in a homeschool setting work should also be checked for correctness so that students will learn.
Family and Fun
In Homeschooling and the job market Henry shares their status as their oldest daughter enters the job market at the Why Homeschool blog. Using a temp agency to find a job can be a very useful tip for homeschoolers.
Can a homeschool mom redeem BoxTops for Education? At HomeschoolCPA.com, Carol Topp answers a question from a homeschool mom., "A homeschool mom has been collecting BoxTops for Education and asks where she can redeem them."
Whistling is a useful skill, especially if you can do it loudly enough to summon the family for dinner. Brett at the Art of Manliness offers instructions for How to Whistle With Your Fingers.
In When the tears come, the writing is done atA Brave Writer's Life in Brief, Julie Bogart talks about tears and what to do when a child turns into a puddle while writing.
Did you know there is a holiday to celebrate being left handed? Find fun ideas and free resources and take the opportunity to celebrate the differences in people at DenSchool's celebration of International Left Hander's Day.
That all for this time! Please feel free to share the link (along with the Carnival graphic, left) to today's Carnival on Facebook, Twitter, or your favorite social media. If you'd like to contribute to the next Carnival, submit your blog article to the Carnival of Homeschooling using our carnival submission form. Past posts and future hosts can be found on our blog carnival index page.
Share |
Technorati tags: carnival of homeschooling, blog carnival.
Posted on July 23, 2013
Filed Under Reading, Teach Literature | Leave a Comment
During summer break (something I don't seem to be getting this year), I sometimes venture into the dark recesses of my bookshelves in search of a good old book. I have a sizable collection of fiction written between 1850 – 1950 from childhood thrift-shopping trips with my grandmother. Some of these books are great classics, but others are simply popular fiction of the time.
These old books formed the bulk of my reading when I was young, and I thoroughly enjoyed them. As I read them now, however, I realize that most modern readers have little context for the mindset, manners, and morals, or even many of the conflicts that consumed the characters in the novels of the late 19th and early 20th century. This lack of context can affect understanding of and appreciation for these stories.
One of the books I found on my shelves recently was a typical cozy mystery, and the main character, Miss Silver, is a Miss Marple-like older lady who knits while making sharp observations of those around her. I can picture her as I read, because I remember a pair of similar-appearing older ladies from my childhood. If I didn't have that context, though, the character would simply seem unreal, making the story unbelievable.
The second book presented a scenario I initially found ludicrous– a cruel husband banishes his wife, and she is forced to take refuge in another man's house. She is so mortified by this that she spends most of the rest of her life in a convent. While this was probably an early version of a Harlequin-type romance, readers of the time probably had enough context to empathize with the character. I'm afraid I just couldn't get into it.
Sometimes "light reading" is too light to be worth the time and effort it takes to see into and through the cultural changes.
I find it interesting that truly great literature– Chaucer's Canterbury Tales or Shakespeare's plays, for example– don't seem to suffer quite as much from contextual shift. Chaucer's Pardoner stands, century after century, as one of the most odious religious charlatans ever encountered, and Shakespeare's Lear inspires a gamut of emotions, from outrage to pity, as he wends his  way across the page. And is there any heart too hard to be moved by Jean Valjean in Les Miserables?
Great literature is challenging, but worth it. It is great because although costumes and accents may change, the deepest human emotions are evoked in a way that rings true across centuries. Lighter fare– twinkies for the brain– nourishes the soul about as well as junk food does the body. An occasional snack won't kill you, but a steady diet of fluff will rot the mind.
So what are you reading this summer? I've been making my way through Bleak House by Dickens (breaking my own rule about Dickens being best read during the long evenings of winter), and it's very possible that I may need something very fluffy by the time it's over!
www.ExcellenceInLiterature.com
www.Excellence-in-Literature.com/about
The updated second edition is now available.